About
The United States, the 3rd largest mission field, needs Jesus. Statistics show that Washington and Oregon are two of the most un-churched regions of the nation. Aid me in helping churches turn this around! Church growth specialists know that if you grow a children's program and you will grow a church!
A Hand To Build is specifically called to assists churches in the practical work of children's ministries over an extended period of time or to develop a community outreach plan to grow the Kingdom of God! Pastor Denise is a US Missionary and ordained minister that is passionate about The Great Commission and will inspire pastors, leaders, and volunteers through this ministry.
This ministry is designed to: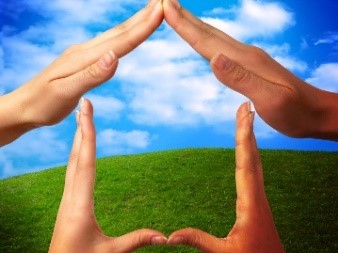 • Increase effectiveness for reaching a community for Christ
• Rebuild existing children's ministry
• Provide quality training events
• Assist new church plants
• Offer ministry support for children's and senior pastors

The Heart:
HELP - Do you need help developing your children's ministries? Do you need resources such a curriculum, sets, etc.
EDUCATE - Does your children's ministries volunteers need training?
APPROACH - Do you have a plan to reach the children and families in your community?
RECRUITMENT - Would you like to receive training in building a children's ministries team?
TEAM BUILDING - Does your congregation need to be brought "on board" with the vision of children's ministries?
Strategy Plan:
Motivate Congregations - my desire is to ignite a passion and instill a vision for children's ministries within the local church.
Model Ministries - I will work at developing volunteers by providing opportunities for extended hands-on ministry experience
Mentor Leaders - potential leaders will be trained and equipped to oversee the children's department in their church.
Mobilize Volunteers - once lay leadership is in place, they will work together with the trained team of volunteers to continue the growth of the ministry.
In cooperation with the vision of the church leadership, I will aid in the following areas for an extended period of time.
Assess Management Systems
• Develop Mission Statement - core values, vision casting, goal setting, and rebranding (new logo)
• Volunteer Manual - guidelines, volunteer staff, and flow chart
• Budget & Calendar Planning
• Screening Volunteers
• Curriculum
• Check-In Systems
Establish & Release Leaders
• Team Building
• Teach & Model Leadership Skills
• Inspire & Train Leaders
Develop Programs
• Staff Development: Training / Appreciation
• Small Groups
• Kids Church
• Kids Worship
• Missions & Missions Retreats
• Leadership Summits
• Outreach: onsite and offsite for Easter, Christmas, summer, day camps, neighborhood outreaches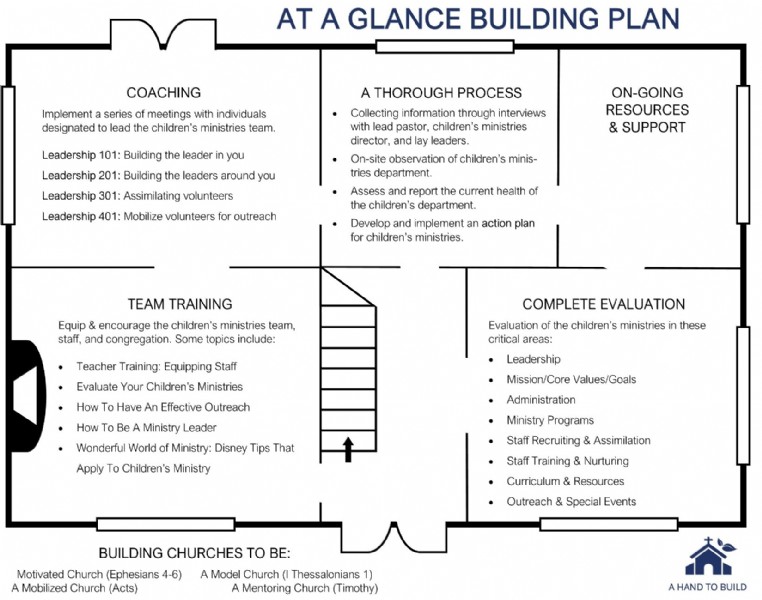 Click HERE to contact Denise and schedule an appointment today!
About Denise Geesey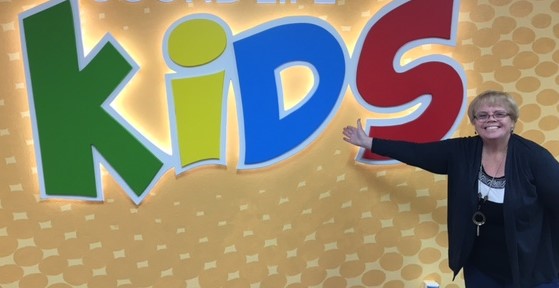 US Missionary, appointed 2006
School Music Teacher, 2002-present
Ordained Minister, 1996
Children's Pastor, 1994-present
Denise is an appointed Missionary with the Assemblies of God U.S. Missions: Church Planters and Development department. She previously has served as children's pastor and has many years of experience as a schoolteacher. Through her relational style of ministry leadership, Denise's passion is to encourage parents, lay leaders, directors, children's pastors, and senior pastors to lead the children in their community in a growing relationship with Christ. One of her goals is to influence churches to expand their vision for children and families, assisting them to reach outside the walls of their church into the community.
Her mission is to reach people of America for Christ by assisting churches in the practical work of Children's & Family Ministry.
My Life & Ministry
TO GOD (professionally & personally)
Single-minded devotion to Christ in all I do.
• Paul's example of single minded devotion to Christ. Christ has called me to examine my own purpose and priorities in living. Everything else I do is secondary. Col 1:18
To love my Lord, my God with all my heart, with all my soul, and with all my strength.
• My life is an act of worship.
• My walk matches my stated goal. I press toward the goal for the prize of the upward call of God in Christ Jesus. Phil 3:14
• My desire is that people have no trouble identifying the passions of my life: God, family, and children. Christ alone is at the top of my list.
Jesus gave His all to save us. I want to give my all to serve Him.
To know God deeper through my personal walk with Him in prayer and the Word.
To humbly serve the Lord and bear fruit.
TO CHILDREN
Love and understand children in their world and the issues they face, and in turn develop programs to meet their needs.
Develop and choose curriculum that assists the children in developing deep roots in God's principles so they will be able to stand firm in God's truth.
Teach children to know, love and follow Jesus.
TO PARENTS
Encourage parents to be involved in their child's learning.
Build relationships with their children.
Provide training and help for parents on specific issues they face.
Be a resource with referral to books and community resources.
TO CHILDREN'S MINISTRY STAFF
Be in touch with the children's ministries staff, shepherding, loving, challenging and equipping them.
Conduct regular teacher training and fellowship meetings to impart vision, build team spirit, and offer encouragement.
TO UNREACHED PEOPLE
Go beyond the walls of the local church with the gospel.
Motivate kids and adults of the local church to be involved in outreach ministry.
EXPECTATIONS & COMMITMENT
You Can Expect From Me
• A professed commitment to Jesus Christ that is demonstrated through Christian growth and a model of spiritual leadership and lifestyle.
• To the church and leadership team by supporting programs, ministry and philosophy of children's ministries and other church ministries through consistent attendance.
• A teachable spirit exemplified by a growing relationship with Jesus Christ.
• A desire to serve as a contributing member of a dynamic team praying regularly for the other members of the ministry team.
• A commitment to excellence.
My Commitment To You
• Seek out those individuals who are committed to serving Christ by ministering to children.
• Provide volunteers with adequate training, equipping them in their role as teachers and leaders.
• Asses and recommend adequate facilities, materials, and curriculum and to keep these items in good order.
• Support each leader in prayer and provide supervision and assistance.
• Provide each teacher with a clear statement of philosophy of ministry and job description.